Any hospital will have issues when it comes to deploying the best IT practices. While the IT Manager is encountered with day to day problems, the Management is unable to capitalize the Systems for better decision making – mainly because the IT Manager is hard pressed to work beyond the realm of daily challenges.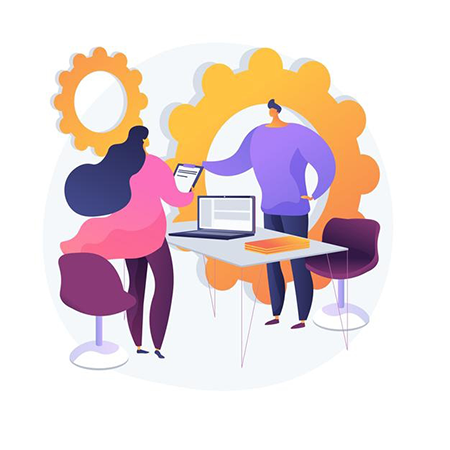 It is perfect backbone for any hospital to plan its activities – be IT:
Aosta provides strategic and result oriented consultation and advice to Hospitals when it comes to IT. As experts in Healthcare IT with more than 1000 man years' experience, Aosta is well poised with varied expertise – be it Software, Hardware, Process, People etc
Marketing & promotion / Patient Care
Billing and Revenue Management
Doctor performance / Turnaround time
Operational efficacy etc
TICK FOR AOSTA ADVANTAGE!
Hospital clients can choose "AOSTA ADVANTAGE" (AA) program. Through this Program, Aosta Expert team will do the following health check for IT and advise the best course of action through a time bound exercise. This could be the following:
AA follows a very simple engagement model to provide the above services to its clients viz Time and Material (T & M) basis.
Hospital clients can sign up AA Program which typically operates in the following manner:
Aosta's Senior Consultant will do an initial assessment exercise
Aosta will present its findings based on that exercise to the Hospital Management where specific improvements or modifications have to be done across the above mentioned areas
Based on the outcome of the meeting, Aosta will devise a customized proposal detailing the deliverables, timeline and costs
Aosta will conclude this exercise by showing the clear metrics of improvements.