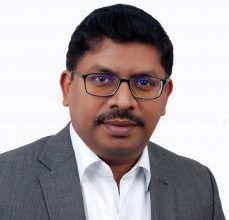 RAVI SHANKAR. S
inbasakar
DIRECTOR - OPERATIONS
Ravi Shankar has 20 Years of Experience in the Software Product development. He is one of the founding members of Aosta's flagship product – BackBone. He heads a 65 member team comprising of resources in development, testing, implementation & customer support. With over 140 Large and Medium Size hospitals using the Application, BackBone is one of the top ten HMIS Application in India. Apart from this, he is the Chief Technical Officer (CTO) of the 1000 Bed hospital Kovai Medical Center and Hospital (KMCH), managing the IT Infrastructure of the 1000 Bedded Tertiary Care Hospital and 6 peripheral hospitals of the group.
Earlier, he was associated with an e-commerce start-up company, MetaConcepts developing Cloud based Sales Force Automation (SFA), deployed at prestigious clients such as Force Motors and Larsen & Toubro.
He holds a Master's Degree in Computer Application, with rich experience in Product Development Life cycle, Healthcare related business process workflow.
---